We (bloggers) all are mad about Social Sharing. There are many social profiles which we are using to promote our blog or views, like Facebook, Twitter, Stumble Upon, LinkedIn, Pinterest, Tumblr, etc. Many more, but at last you all stuck on one profiles and most commonly used Social Profile called "Facebook". We think we will get traffic and most views of our blog from Facebook only, it's not true. A far from Facebook we do have lots of Social Profiles that can be useful to us. Twitter, which is one of the biggest Micro-Blogging site and offers a great opportunity for marketers and Bloggers to drive targeted traffic and connect with like-minded people in real time.
Though the problem with many of us is, we want the results ASAP, and technically any good thing takes time. For newbies, who just started with twitter, might not find it so interesting as nothing much is happening on their timeline and many of them never paid enough attention to learn Twitter and use it for their marketing and networking strategies.  In this Article, I will be sharing 7 Simple tips which I follow to make the most out of Twitter and I'm sure it will help you too. Some of these are plain and simple Twitter tips that you can't afford to ignore.
Twitter Tips for Bloggers and Marketers:
1. Fill out your Bio:
Suppose, you have started to use Twitter, What we do is it – We are filling only that information which Twitter wants to make your account active, and that's all now you are ready to use Twitter. THIS is NOT the thing, you have to fill all of the information in your Twitter account but that should be real, please don't fill out the fake information. Use Your Real Name, Real Photo, Add your Website/Blog Link, Include your location and Twitter Bio. Twitter Bio is one of the most important, because many of them consider that if your Twitter bio is not completed then you may be a fake person. You have to describe yourself in 160 words and you think it is difficult. No!!! Write one word that describes your personality and a one or two lines on you that over, Rethink – should it be a difficult task? Might some of them use Twitter Bio Generator, it's totally wasted. A funny example of Twitter bio Generator, see below image: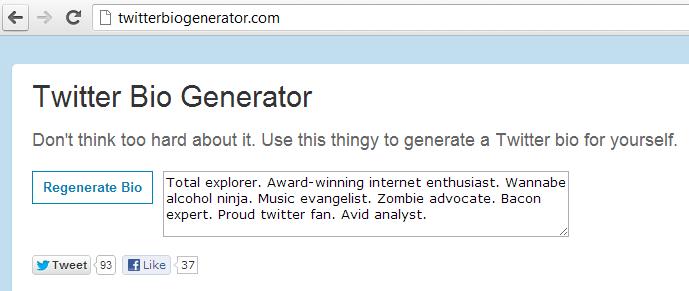 So, don't use this type of website to generate your information in 160 words. Be real!!!
Don't Miss :  10 Helpful Tips, How to Use Twitter Properly
2. Don't follow too many people:
As in Facebook we are making many friends just like in the Twitter we want that many people start following us. For that we start following too many people at once especially Popular Accounts, keeping in mind that they will also follow us immediately. It's called an 'over follow'. Suppose, the people's you follows might not follow you, due to this what happen there is a burden of tweets on our wall. You will get notifications in few seconds as, "You have 10 new Tweets and getting much more", so you can't decide, which tweets to follow? Which tweet is important for you? To avoid this type of difficulty, you should only follow that person whom might you consider as important from your point of view, follow those person's that you think they will follow you also. I will show you the 'Over Follow' Tweets example: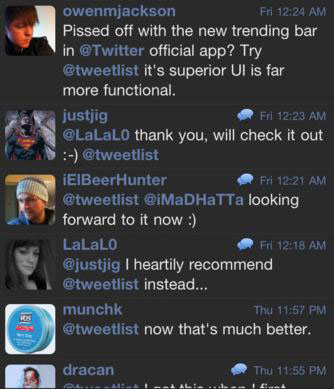 So, follow that people only which are relevant to you, important to you and who follows you back also.
Don't Miss : Here's Why No One Follows You on Twitter
3. Don't Buy Followers:
All of them uses Facebook and have their own page of the particular Website / Blog and you do not have much likes on your page after so much of sharing and hard work, so you think of buying likes. Is this correct? From my opinion is wrong, because how can you say that the "likes" peoples are real on Facebook? Few of them are real, but mostly they are all fake and of course spambot also. Similarly, we do with a Twitter account, "We buy followers". The past few months ago a site name: Twiends came into the revolution of Social Profiles. Firstly, Twiends provides some credits and from that you can follow people which might you are not knowing them and in back they will also follow you. Credits are limited after that you have to buy credits to follow. In fact, what you are doing is "Buying Followers on Twitter", whom you don't know, might they are fake or spambot. Example of Twiends for buying Followers: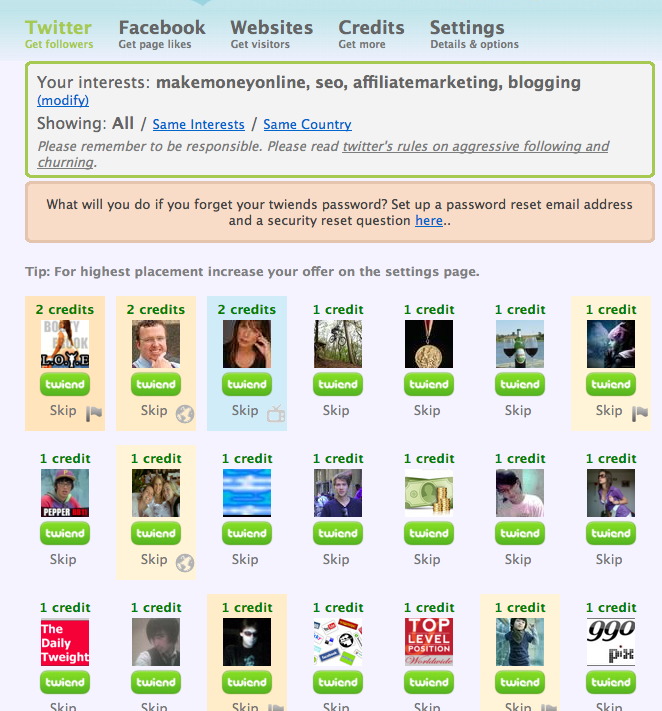 Seriously, don't buy followers. After paying money also you are in great loss!!!
4. Follow Back! :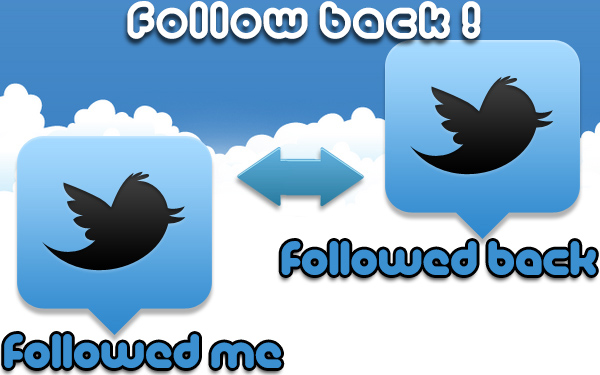 We follow so many people all the time, in that you forget to follow your own followers who follow us as a new user. We think the people who follow us as a new user are not much important because we had followed only that people who are very much popular and they do not have time to follow. So, by this we can get much follower. The best option is, when you receive notification as, "You have a new follower on Twitter", immediately follow them and message them with, "Welcome to our……, Thanks for Following me….., etc. By this they can also realize you're not a spambot.
5. Use Twitter List Feature: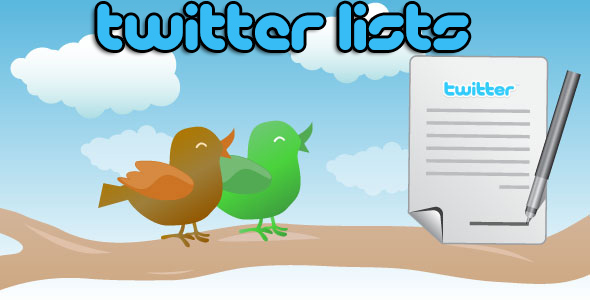 On Facebook, we the members of so many groups. By becoming member what we get is latest updates, solution of any query, etc. This feature is also available on Twitter called Twitter List (groups). Follow some popular list and take part in them they are very much useful. By following list you will get the latest tweets same as Facebook status, but follow only that list is relevant to your topics. After you get many followers you can also make your own list. Do tweets every day in list, promote events like Giveaway, Recommend cool Tweeps in the list and by that you will get many benefits. In fact, you will get followers, the people whom you add to the list, after sometimes they will also add people whom you are not following. As you the member in the list many followers follows you.
6. Don't be Introvert Tweeter: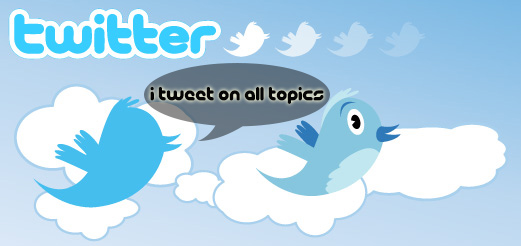 We can't judge minds of other persons. What you like to tweet on twitter, might they don't like. Don't keep introvert personality, share some information regarding all the topics and retweet all the topics. Example : Suppose, you like technology updates so you will post that information only on Twitter and retweet it, but the followers which you are having doesn't like much technical updates, they will find irrelevant information then there is no connection between you and your followers. So, be habituated to post/tweet on all the topics, even a sharing of a small site or bit of information that turns out to be very popular. If any message you on twitter about a problem or anything then give reply them in maximum one or two days, don't be so late because one day you will also need their help and at that time they will also do the same thing (is possible). Otherwise at last you will lose that follower!!!
7. Use Twitter on your blog: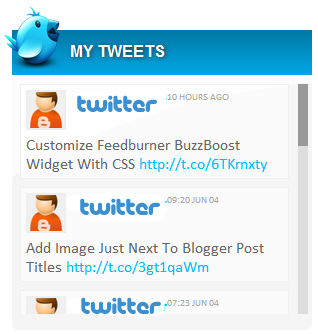 Keep your blog updated up to the minute with twitter. As you get the new site for blogging just tweet it. From your tweet you will see many of them jump from your blog to there. As you write any blog posts, immediately point it out on the twitter, from that you can get real-time feedback, comments and also a traffic for your blog. You can connect your other profiles with Twitter and if you do anything such as commenting, likes a comments, sharing your blog will be updated. Your tweets will be updated in real time and you considered as a real person not a spammer. By this your blog will be turned out as an informative to every person. Someone sees your tweet on blog and he/she wants to retweet it, then he/she doesn't go to your account, follows you and after that he retweet it but directly from your blog they will be able to retweet it. So, get your blog updated with Twitter.
Don't Miss : Twitter Marketing Alert – A Must Read For Bloggers
If you follow this tips then surely you will get the most out of Twitter!!! Share your reviews about tips and post…