Making money with your blog has always been the number one priority for all the bloggers, Accept it! Though you say you are blogging for passion and not for money, why is it that your blog contains ad banners?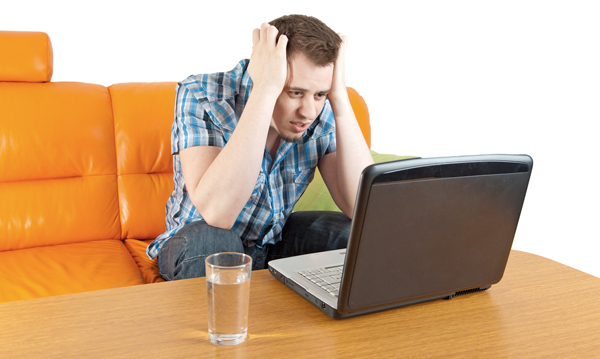 I know that all of us are trying to make it big online and the first step is to start blogging. Sounds simple, but its not that simple. You have a lot of variables to consider when you are trying to build a powerful blog but that can be done with a proper approach and determination. I won't go in detail as there are many posts about blogging tips here on the blog which you can get from the archives.
I am here to talk about making money with your blog. Even though you have successfully created a blog that is attracting lots of traffic, say 1000 visitors a day but if you still are not making more that $1000 from it then I pity you. You can even make much more than that.
I made $500+ consistently for 3 months with a blog that didn't even get 100 visitors a day before selling it on Flippa for a handsome amount!
So how was I able to do that and how you can too replicate it? Simple, read on to find out.
Making Money With Your Blog – What I Did?
As I told you that I was making $500+ consistently with a blog with minimal traffic. You might be thinking that it will be a niche site but no it was a normal blog just like any other blogs. But I was able to pull revenue from multiple sources. And with 1000 visitors a day, you can do whatever you want.
The first thing I did ……
…. was to build a good ranking for my blog. It means I first tried to build up my blog's Pagerank and improved the Alexa rank. That's not necessary but it sure can give you a push in revenue. And when traffic is less, such rankings can help in in making money with your blog.
So first of all, if your blog is unranked, start working on it. The best way to do this is submit guest posts to high quality blogs. You can get a Pagerank 3 with just 15 guest posts on high quality blogs.
How to Make Money From Your Blog?
The key to making money from your blog is to monetize every point of your blog and at the same time not to make it look clumsy. Here are the things that I used to make money from your blog and you can too do that easily.
CPC ads : You can start out by placing CPC ads on your blog. Though I don't much rely on this thing but it can bring you residual income that can help you pay up your hosting bills. The best one you might already know, Google Adsense, but check it often as you might be prone to invalid activities that could lead to your account getting banned.
Another good option in CPC ads will be Chitika. If you are getting high organic traffic then I suggest you to test out Chitika ads on your blog.
CPM Banners : If your blog is getting traffic to the tunes of 500-1000 visitors a day then you can easily get approved to a good CPM network like ValueClick Media. But what if you are not getting that much traffic.
Most of the CPM networks ask for a minimum traffic of 30K-50K visitors a month but it surely gives more preference to the quality of blog. A good network, that accepts blogs with less traffic is MadAdsMedia and you can surely test it out on your blog too.
Paid Reviews : If you have a good PR for your blog than this might prove the biggest earner. Almost all the niches have products and the owners are keen to get more and more sales. At this moment, you should come into action.
Find out the best products in your niche. I would prefer products that are new as they will be keen to promote their products. Find such products, contact the owners directly and strike a deal with them. Do this at regular intervals of time, like twice or thrice a month to stay on the safer side and preventing Google from getting suspicious.
Bargain : I will always do this to earn more money. See if you are contacting the owner for a paid review and getting paid for it and just stopping there, then you might be missing out a nice chunk of extra money.
Instead do this. If you get a positive answer from the owner and he is OK with your rate, try to strike a better deal. Tell him that he can get a complete series promoting his product for a discounted price. OR he can place an ad banner on your blog for a full one month or more for an additional money. Keep it simple and clean and you will see them loving the idea and you will get more money than the single review.
Always Test, Test, Test ………..
There are many ways you could use to build a residual income and make money blogging. I can't tell you each and everyone, nor will anyone else. Who wants competition?
The blog is yours so it is your responsibility to find out the best. Never avoid any network, try it out on your blog. You don't have anything to lose but if the network turns out to be good, you could end up making some serious money.
Lastly I would like to add one thing that the blog is yours and no one else but only you are responsible for how the things turn out. Work in a proper way. Don't just blow your blog up for little money. Your blog is worth more that that.
Work smartly and you will see both your blog and your income growing, but never ever give higher priority to money than your blog as you have worked hard to build up the blog.