The first trouble people have when creating a new marketing strategy is determining what medium they should use and how exactly they should go about executing their campaign in a way that is efficient and cost effective. By far the most powerful form of marketing these days is the usage of social media to target highly relevant audiences to advertise to. If you use social media the right way, you can connect on a more personal level with your audience, as well as build a reliable brand for yourself at the same time. It does not take a whole lot of effort to create a successful social media campaign either, so long as you do things properly and research beforehand. This article is going to reveal the most important factors surrounding the proper implementation of a social media campaign for your business.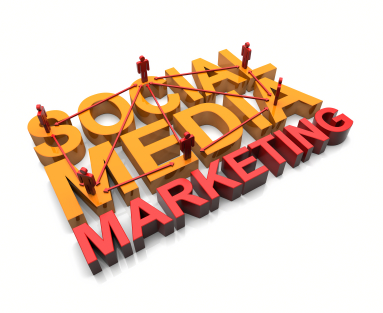 Choosing your platform
The very first step you need to take is to decide on the social media platform of your choice. There are many options available and it mostly depends on how you are going to approach your audience. In most cases people go with Facebook and Twitter as they tend to be the most popular and they offer great ways to reach specified audiences. For instance, Facebook has their own advertising program where you are able to customize your campaign to reach only users that meet your defined criteria, such as the region in which they live and their various interests. What's great about a platform like Facebook is that a lot of this information is provided by the user upfront, so you can know beforehand how to approach them in the most efficient way possible. You need to consider what kind of values and goals your company is looking to fulfill. Certain social media platforms may be inadequate for your marketing plan, so do a little research first and make an educated decision.
Getting to know your specific audience
Next you need to understand perfectly the target audience that you are trying to reach. Gather some statistical data that is related to your target audience and study it carefully. It is important that your campaign maintains a high level of relevancy and is setup in a way that it can properly grab the attention of your potential clients or customers. Don't be afraid to add a little creativity into the mix and really try to grab people's attention. Separate yourself from your competitors in the market.
Create a professional image for your business
You want to make sure that your business page is suitable and relevant to the audience and gives them a very good sense of what your business is about. Do not clutter your page with too much information, just give them enough to understand what you're services or products happen to be. Make sure that your company is portrayed in a highly professional manner. Setup an in depth company background area and describe all of your relevant credentials. People need a reason to trust you if they are going to stick around and do any sort of business with you.
Providing value is a surefire way to success
The most important thing to keep in mind is that you need to provide value through your campaign. With a platform like Facebook for instance, it is very easy for you to get initial exposure to your products and services, but to actually keep people's interest is another story altogether. You always want to provide value and an opportunity for your audience to engage in your campaign through formats such as discussion. Always have something good to share, and don't overdo it, otherwise your audience will slowly lose interest and your campaign will lose a lot of its momentum.
Finally, you always want to analyze and continue to improve upon your campaign. Observe which methods of advertisement and approach work the best for your business and your target audiences. Not every market is the same, and it can take some serious testing before getting things down solid to the point where it is effortless. As long as you are providing highly relevant, quality content to your customers and clients, there should not be much to worry about. Success will come naturally if you provide something that people actually need, and you show them that you are a real person who actually cares about their issues and concerns.