It's no secret offering free shipping makes your online business competitive with brick-and-mortar stores. Some people prefer the convenience of shopping from home, but many are unwilling to pay an extra $5 to $10 for shipping when they can pick up an item for nothing extra in town. Promote your business's limited time or year-round free shipping to attract customers, but don't make the mistake of marketing your offer ineffectively. Many businesses offer free shipping; you have to remind customers that yours does too, and it's even more appealing to shop at your store than your rivals'.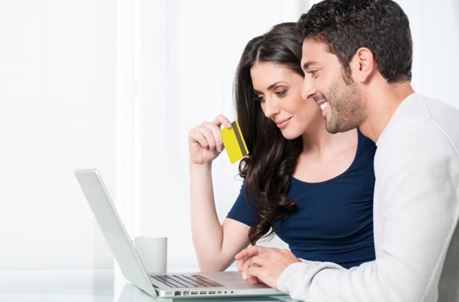 Include the Tag Line
Turn your no-cost shipping promotion into something your company is known for. Print labels with a tag line about your free shipping with small business shipping software. For example, after your company's name and address, you might include, "No charge for standard shipping any time!" or something like, "Where you can always count on your [product] to ship for free!" Experiment with different taglines by changing the label design in your software.
Remind Them of the Savings
Your no-cost shipping and handling promotion won't mean much if your customers don't remember how much you're saving them. Don't just rely on banners across the top of the website to tell customers they don't have to spend anything additional if they meet your minimum order — remind them exactly how much they save at checkout.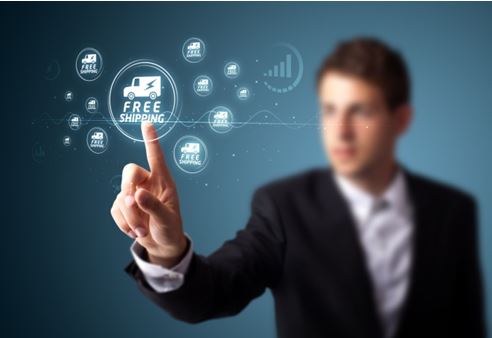 Display how much it would have cost to ship the order before the free shipping promotion kicked in, or follow the model of companies like Amazon and default to the upgraded, faster shipping option, requiring customers to pay attention and select the free option. They'll see how their total amount owed drops, and they'll realize how much of a bargain they're getting.
Use the Term as a Keyword
Talk to your Web developer about effective use of keywords related to your promotion, such as placing "free shipping" in your website's meta filters. This will make it easier for consumers to find you when they're looking specifically for websites that won't charge them extra to buy online.
Meta filters are a start, but you also need to look into search engine optimization with promotion-related keywords for content on your website and social media profiles. A marketing or content development firm will be able to show you how to develop content that uses keywords without overusing them. Too few keywords and no one will find your website. Too many keywords, and search engines will refuse to display your website near the top of the results page. You can also hire these companies to develop the content for you.
Promote With a Third Party
Consumers use third party online resources that tell them about different online store's promotions to shop for their purchases. List your website on these online resources, particularly the ones entirely devoted to free shipping offers. For example, sign up for FreeShippingDay.com, a list that shares online stores offering free shipping for one day during the holiday shopping season. Even if you offer it year-round, any exposure helps, and people specifically looking for no-cost shipping that day will be directed to your business.
Offer Choices
Make your promotion a choice, not a mandate. It may seem strange to offer customers the choice of paying for their postage, but when you offer multiple promotion choices in exchange, your other offers could prove more profitable for you. For example, you could offer a percentage off or free shipping. A customer starts shopping, anticipating she'll select no-cost shipping at checkout. Then she realizes if she added just $10 more to her cart, she'd save more with the percentage off option, so she goes back and continues to add to her cart. Customers love choices, and you'll attract multiple types of shoppers with multiple promotions.
Business Insider claims 55 percent of online shoppers expect free shipping, especially during the holiday shopping season. Effectively get the word out about your business's free shipping offer, and you can take advantage of the buyers who'll only buy if they can get their purchases shipped at no cost. If free shipping starts to dig into your profits, don't get rid of it; instead, consider minimum purchase requirements, limited time offers and consumer choices.