Escape games booking service powered by blockchain technology announces its Escape Token Sale to boost the blooming quests' global industry with the innovative VR-baked user experience.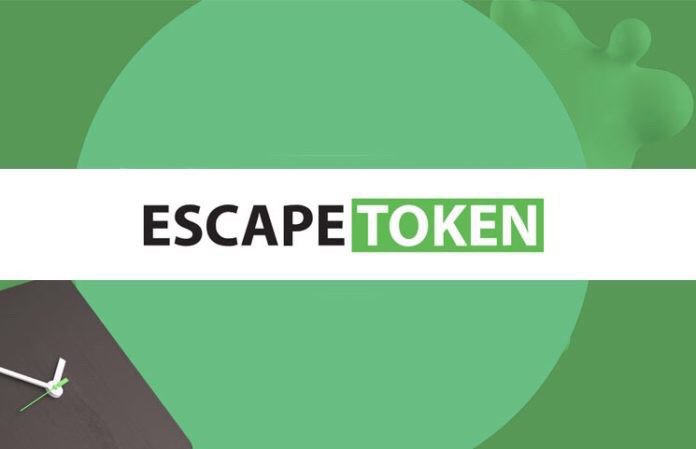 Escape games booking service (www.escapetoken.com) announced its initiative to deploy world's first decentralized quests' aggregator with online booking and payment system. Escape will develop a secure marketplace based on smart contracts as part of global quests' industrial revolution. Escape utility Token will unite the community of quests enthusiasts and VR entertainment on the basis of the blockchain.
Escape token platform will contribute to quest games popularization by reaching more fans, providing high-level services, developing the original content and creating disruptive technology for the integration of VR quests into different facilities.
The project implies building an affiliate network to ensure quest technologies global transfer as well as reduce costs for scaling new high-tech quests worldwide.
"According to projections, the quest industry will continue to grow and develop rapidly, though some issues such as constantly increasing CAC, quest reps user intoxication, ideas depletion and product stagnation remain the reasons for the global market scaling mere inhibition," says Sergey Kartintsev, Escape CEO. "Escape token will develop the world's first aggregator of escape games with an internal motivation system based on the blockchain, which will bring together existing and new locations."
Kartintsev also notes that Escape Labs in Vienna, St. Petersburg and Moscow will simultaneously launch quests reservation service with a rating and ranking system and Escape marketplace offering new scenarios of quests and riddles to reinvent the industry within blockchain framework and smart contracts. Escape VR quests are already launched in St. Petersburg based on Escape's Malta laboratory recent quest experience developments.
Escape Tokens can be used by:
Players – to pay for games, certificates and discount cards to reduce the price of the games;
Partners/quest rooms – to motivate players within loyalty program and lower aggregator commission;
Platform – to motivate players within loyalty program.
There will be two ways for tokens usage in Escape ecosystem: as a compensation for aggregator services for platform participants and as a "loyalty card" providing its holder with different discounts and bonuses.
Escape Token pre-sale will begin on January 23 and last until February 9.