Bloggers have this need to blog about something interesting almost instantly. With services like Twitter (microblogging) and Instagram (photo blogging), things have been made simpler but then, for those who are really passionate about the long-form, the desktop/PC is the best choice.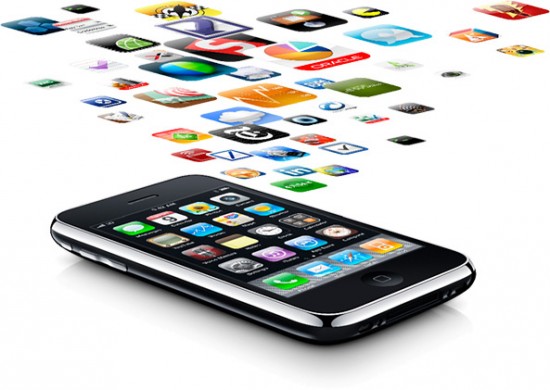 However, a plethora of apps built for the iPad (and the iPhone) specifically built for blogging has made life easier for us. As a blogger, one of the simplest features that I've found wanting on my iPad/iPhone is the ability to type a long post, edit it, add pictures or embed videos and publish it to my blog. Interestingly, with the rise in mobile usage, blogging platforms like WordPress and Blogger have come up with their own iOS apps.
But they're far from being perfect. Besides, what if you had more than one blog to manage? What if you had to add videos instantly? What if you wanted some analytics too?
Before we start taking a look at all the wonderful apps for bloggers (must-haves!), I'd like to tell you that one single app can't handle every little feature we want. While managing multiple blogs through a single app is now possible, it is not possible, say, to capture videos right from within the same app. A combination of 3-4 apps would complete your blogging requirement.
Let's have look at 10 Must-have iPhone Blogging Apps for Bloggers
Complete Blogging: Multiple Blogs
You want one app to manage your WordPress, Tumblr, Blogger and other blogs that you run. You want the ability to add photos from sources like Flickr, Instagram etc. and with all that, you also want an app which makes offline blogging easy. Here they are:
1). Blogsy:
Blogsy app is a simple, elegant and neat blogging app for your iPad. It sells for $4.99 – a good price to pay if you are really serious about taking your blogging to the iPad. Blogsy has a wonderful interface which makes sure you learn things intuitively about the app.
Download Blogsy
Blogsy supports: WordPress, Tumblr, Blogger, Posterous, MovableType, Drupal, Joomla, Squarespace, Flickr, Picassa, YouTube, Vimeo, Facebook and Instagram.
2). Posts
Posts from Picodev is another simplistic but enormously powerful blogging app built for the iPad. Posts lets you manage multiple blogs but it goes a step further: you can moderate comments, keep track of posts in a fantastic interface and have the luxury of blogging even without a connection (posts are saved to drafts). Unfortunately, Posts is the costlier version of the two, selling at $9.99 and offering only WordPress and Blogger support.
Download Posts
Individual Apps
Yes, having an app manage all your blogging accounts sounds great but if you are hard-pressed for the few bucks that you could spend on Posts/Blogsy for iPad, there are these official apps you can rely on.
3). WordPress:
Know to crash occasionally but a decent app if you use WordPress blogs. Simplistic yet completely featured.
Download WordPress
4). Tumblr:
Our favorite blogging app for the iPad/iPhone although it's not optimized specifically for the iPad. The Tumblr app retains the simplified blogging philosophy that you find on the web app.
Download Tumblr
5). Typepad:
Typepad's award-winning blogging service (which giants like Godin and Jeff Carlson use) has this really simple and neat iOS app (free) which gets you published immediately.
Download Typepad
6). Blogger:
People have really moved away from Blogger for plenty of reasons but to those that have stuck around, the Blogger app is a refreshing way to blog on Google's blogging service. It has the flat-design aesthetic of Google while helping you manage posts quickly.
Download Blogger
Making Typing Easier
7). Dragon Dictation:
Despite everything, typing on the iPad is kind of tasking. You can't be carrying a Bluetooth keyboard with you all the time. That's where dictation helps. Advanced features of the iPad make it a really stunning piece of hardware that can listen smoothly. And Dragon Dictation takes this feature and plays with it to produce one of the finest speech-to-text synthesizers. Speak, copy, paste and you're done!
Photos and Videos
Even with apps like Posts and Blogsy, you are going to need a third-party service to get your photos and videos from.
8). Flickr:
Flickr for iPhone, which got a much awaited updated just recently, is a quintessential app. The app brings you quick access to your photos, an easy way to capture and upload photos to your collections and other basic features. The good thing is it offers a quick way to get your photos online so you can access them from apps like Blogsy or WordPress.
Download Flickr
Don't Miss : How to Organize iPhoto: 5 Essential Tips
9). Instagram:
Needless to say, Instagram has been an enormously popular photo-blogging service. Over 80 million users have downloaded the app and the following is huge. If you are a photo-blogger, and would like the simple pleasures of a large community, Instagram is the way to go. Recent acquisition by Facebook has bolstered the app.
10). YouTube Capture:
Google launched YouTube Capture to enable quick uploads to your YouTube account. The app lets you trim, add audio, and correct the color/brightness. With simple edit-features, you can record a video and upload it directly to your account almost instantly. This app will be of enormous use if you are looking to make video blogs / video tutorials for your blog.
BonusApp
11). Fast Analytics
Analytics is an important metric tool that a lot of professional bloggers use. Over at iGB, metrics enable us to learn what our readers like, what they are looking for and a lot of other information that is otherwise unavailable.
Fast Analytics is a fantastic, minimal yet powerful app which brings Google Analytics to your iPhone. The app is a simple front-end to your Google Analytics account and can provide quite an insight to how your blog performs.
Download Fast Analytics.