Children start using the Internet at an earlier age than all previous generations did, which is an indisputable fact. No matter how hard a parent may try to ban the use of the Web, even zero exposure to Web content at home does not guarantee that the child does not use the Internet. Hence, it is time to reconsider the safety issue and find proper measures of not limiting access, but making it safe and protected.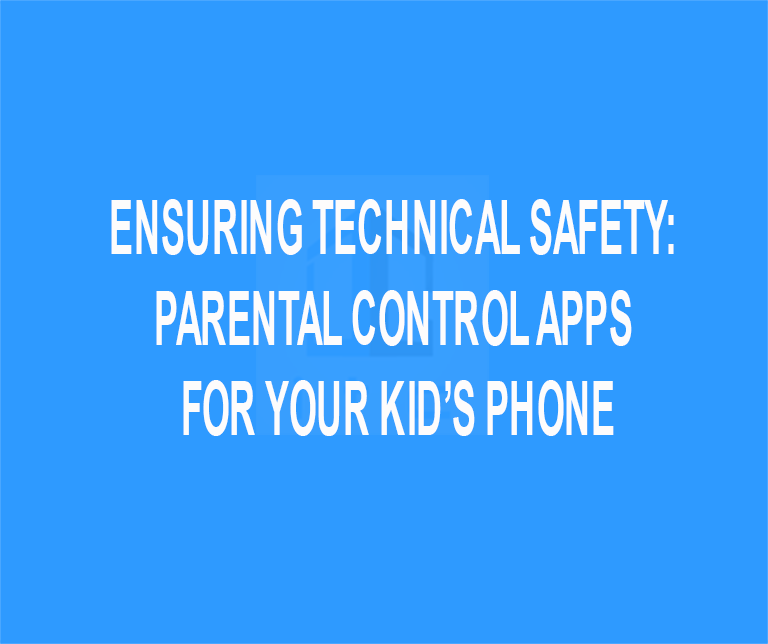 The most comfortable way of dealing with child's use of the Internet seems to be the application of parental control at all devices to which the kid has access. Indeed, it is a very easy solution; there are many free apps online, while by paying a fair sum of money, you may get access to a bunch of advanced protection options. By installing parental controls on home appliances, you can achieve the following:
Enhanced protection of your child online without excessive interference into his or her privacy
Easy and self-explanatory nature of their use
Excellent content filtration
Control and monitoring of all smart devices at your home
Strong protection of your child from g a m b l i n g-, p o r n o g r a p h y -, d r u g -, and a l c o h o l – related content.
Parental Control on the Child's Phone
Obviously, a smartphone is the device on which the child may spend the greatest amount of time online. It is a personal device that is always with a child, so Internet surfing may be secretly conducted even at nights under the blanket. How to monitor the iPhone effectively? The answer is the same – install an effective iPhone spy apps on the child's phone to keep an eye on his or her activities online. In order to use spy app for iPhone follow the link http://www.iphonetrackingapps.com/
Here is a quick guide on how it may be done:
For Android phones: visit the section of "Settings" and add a user or profile, calling it "Restricted." Set the lock screen option and name the profile as you deem appropriate. After that, select the phone's options to block for the child's use – for instance, you may want to limit his or her access to Google Play or restrict the opportunity of downloading files to the phone.
iPhone also has a set of parental control options, which may be set in the section "Restrictions." Enable restrictions and indicate specific functions available for the child using the phone under this profile.
Education is Still Key
Nevertheless, besides ensuring your child's restricted access to the Web with a piece of monitoring software, you should always keep in mind the need for proper education about online conduct. Why is this needed for a technically protected child? Everything's simple:
The kid may access the Internet not only from his/her phone but from a school computer, some publicly available devices at school and in the library, and through friends' laptops, tablets, and phones
Your child may have access online with your phone or computer, to which you might have established looser controls, right?
Without basic knowledge of how to behave online, the child may become an easy victim to bullies and predators, online thieves, or dangerous content as soon as he/she gets full access to the Web without parental control.
Thus, to avoid such a situation and to eliminate potential problems of your child online, you should teach children some basic rules of online conduct. By learning these simple tips and principles, your kid may avoid many hazards, thus maintaining his or her well-being and psychological comfort with the Web usage:
Staying online when you are uncomfortable is inappropriate; it is necessary to end a conversation as soon you feel bothered or lose control over the situation. Such cases should always be reported to parents.
Protect your personal information and never give access to it to strangers. This pertains to a personal phone number, e-mail, address, and parents' personal data as well.
Never share passwords and PIN codes with anyone, even friends. There is no way in which they may need that information – it is yours only.
Lock your phone or computer once you leave it without supervision, even at home, but especially in public places.
Never use your true full name when chatting with people at forums and chatrooms.
There is a great number of mobile parental control apps, so take your time to select the best one fitting all your needs and possessing all valuable options. Keeping your child's activities under control this way is easy and non-intrusive. Thus, it is a highly-recommended way of avoiding stress and sleepless nights because of online hazards.