When you have important PDF files in your system, to be precise, computer, it is imperative that you must make use of pdf watermark for a high-security level. This application is designed in a certain way keeping in mind the convenience of the users. When it comes to using any application, the very first thing that comes to the mind of the users is how to use. But, this application is so simple and easy to use that even a novice person can use it with ease. It is a straightforward application and user-friendly interface. You really do not need any prior training to use this particular application.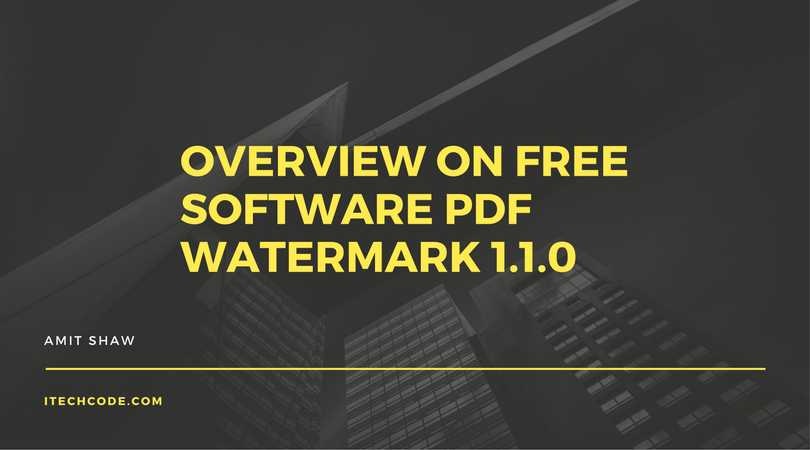 Completely Free
With the use of this application, you can add watermark to pdf files either in batches or singles. It helps you to secure all your critical docs right from business documents to personal records. If you are keen on using this application but thinking of its price, you are stepping back then you will be happy to know that this application is completely free and you do not have to pay a single penny for downloading the application. So, download it in your system and start using the application to protect all your critical documents.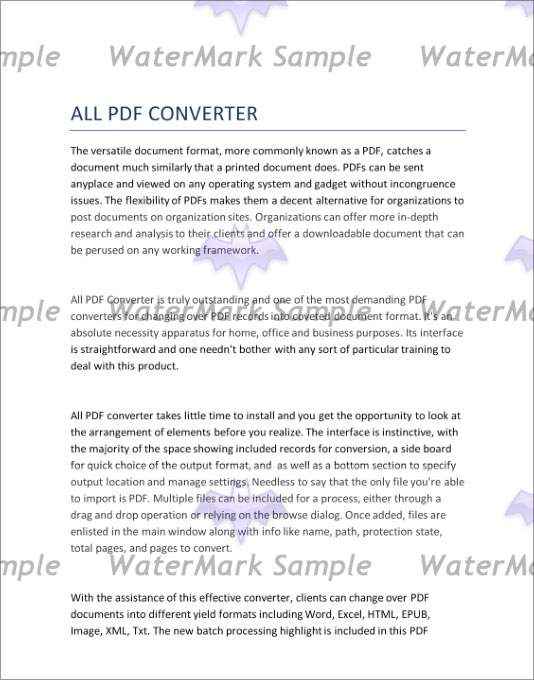 Incredible Software
The pdf watermark creator has done an outstanding job by creating such a wonderful application, if you have any doubt about the application, all you can do is download the trial version before downloading the original version. Millions of people have benefitted with the use of the application and certainly, you will like it too. All your confidential PDF files will be absolutely protected with the use of the application. You can make watermarks that can be text, logos, page number, a time stamp, a date stamp, image and more. Use the software to see its effectiveness.
Features Of The Software
Clean and sleek user interface
Support batch process and watermark pdf files near about hundreds in no time.
Text watermark can be added in the PDF files
Image watermark too can be added in your PDF files
Comes with advanced settings that will match all your requirements
Compatible with all operating system, to be precise, Windows 7/8/10/Vista/XP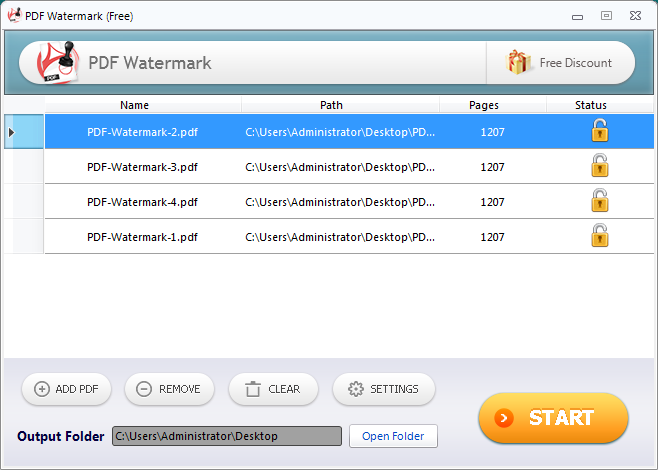 Benefits
There are several benefits of using the software. The benefits are as follows:
Intuitive as well as simple graphic interface
The software supports putting image and text watermark on all PDF files in batches
Support setting font size, color, opacity and rotate degree for text watermark
Support setting scale ratio, opacity, and image for image watermark
The software support putting image watermark or text watermark on specific pages or on all pages
For higher security, it supports tilting text and image watermarks on PDF files
PDF files can be added through drag and drop technique
The software is 100% free
If it becomes non-functional anytime, you will get free technical support and update.
For using the application, your system should have 512M physical RAM and 10MB free hard disk space. So if you are looking for some of these features on your computer you can give it a try.